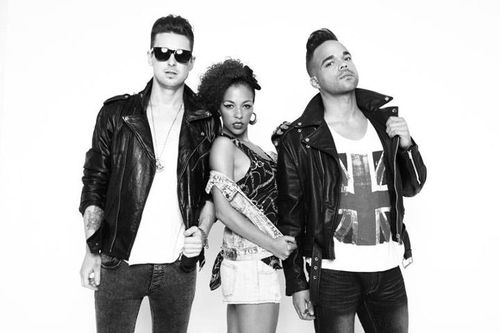 By Mandy Rogers
SugaSmak are one of those bands that have been on the cusp of releasing material for for a while now, I heard about it on the grapevine so far back now I can't even remember how far back that was, but I have been waiting for it to burst into life ever since.
The brainchild of acclaimed soul singer Nate James, (Girls Aloud / Sugababes and in demand pop songwriter) Jody Lei and singer / songwriter Mr Drew, SugaSmak's arrival brings all good things electro jazz funky, of that I had expected no less.
The band premiered their debut single "Badass" by unveiling the video online last night. Comic book styling and funk pop go hand in hand as we follow the day in the life of the band, from the street to the club with us. In the words of the band the SugaLution has come! You bettcha and I'm on the ride, EQ's jump on!