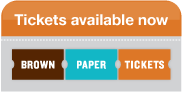 We are very excited to announce that pop music legend Jennifer Paige will be headlining EQ Music Live at Zigfrid von Underbelly in London Shoreditch on 7th July 2017 supported by the incredible new artist Salt Ashes.
We've been long-time fans of Jennifer Paige since she found fame in the 90s with her worldwide smash hit "Crush" and we're honoured to be hosting her London show this year for the fans in support of her amazing new record "Starflower" and new single "Devil's In the Details".
Salt Ashes has been on our hot list for quite some time now and her single "Save It" is one of our top anthems this year and is the lead track off her self-titled debut album, which we highly recommend, available now.