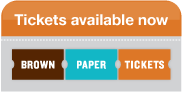 Update: Due to a scheduling issue, we've had to reschedule the Jennifer Paige show at EQ Music Live to 27th July 2017.
Pop music legend Jennifer Paige will be headlining EQ Music Live at Zigfrid von Underbelly in London Shoreditch on 27th July 2017.
We've been long-time fans of Jennifer Paige since she found fame in the 90s with her worldwide smash hit "Crush" and we're honoured to be hosting her London show this year for the fans in support of her amazing new record "Starflower" and new single "Devil's In the Details".
Tickets are available now through Brown Paper Tickets.
Refund info: If you have bought tickets for the original 7th July date for Jennifer Paige, your tickets will be honoured at the door. However if you can no longer attend, you can obtain a refund. If you bought your tickets via credit/debit card, please contact