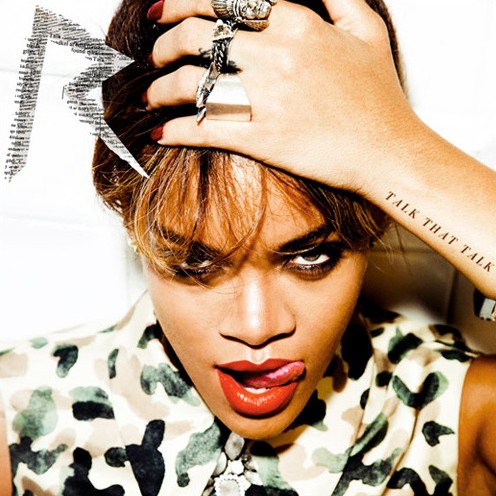 By Javi Lopez
HOLY JESUS – Robyn Rihanna Fenty, what have you done to me? I've been waiting for this album since "We found Love" and now that is finally here. "Talk That Talk" is totally what I expected it to be – a GOOD pop album.
To be honest, I have never was a big fan of Rihanna. I liked her songs and I'm always keeping an eye on the singles and everything, but have I been quite excited for for a Rihanna release like this one. "Talk That Talk" is the sixth studio album from Rihanna and scheduled for release on November 18th. Needless to say, it's one hella cool album and here are my thoughts on it…

You Da One – first track off the album, second single of the era. The song is good, urban-pop beats and showing the "I'm a bad bitch" part of Rihanna being a nice song to listen to on the radio and a good second single choice. Nice opening.
Where Have you Been – OMG, this is where the party begins. Where have you been all my life, "where have you been"? (see what i did there?) – dance dipped dubstep track that takes you to NEXT LEVEL. Definitely a song a clubs CAN'T miss and obviously RIHpeat material.
We Found Love – this song is cute, light house production and yeah –the song introduced us the brand new Rihanna we found in this album. The video, which is really good, gave the song a different feeling and draws you into this era. Love it!
Talk That Talk – being the tittle of the album, really expected more of a dance song instead of the bad R&B Rihanna here. The song is really good, catchy, etc. Not gonna lie, but really expected more for this song. Produced by StarGate & Ester Dean.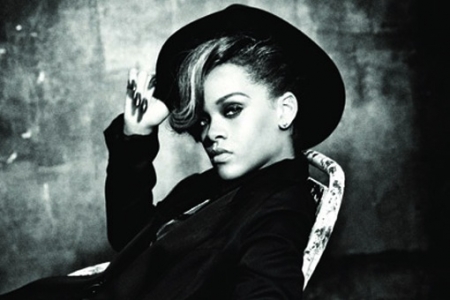 Cockiness (Love It) – kinky, kinky, kinkiness can't be left out of a Rihanna album. "i love it, i love it, i love it" Riri – this sexual and amazing track is catchy as hell, definitely one of my favorites of the album! So provocative. It feels like something is missing on it though, it could have been better-er.
Birthday Cake – two words: pussy popping.
We All Want Love – here's where we find the weak point of the album. A mature song. I have a feeling that, perhaps the song doesn't fit in though – good for those who like guitars and all that stuff.
Drunk On Love - emo mood: on. Easily, the most melancholy song from the album. Rihanna give us a story of how disappointed, vulnerable and addicted obsessed she is with her love. So obsessed at the point she is love sick – "drunk on love". With a fantastic groove, nice melodies and the best of Riri's vocals, this track is standout.
Roc Me Out – Let's go back to rocky Rihanna. co-produced by Rob Swire from Pendulum and obviously, had to do a lot of on how this song ended up.
Watch n Learn – Taking us back to the r&B and feminine side of Riri, reminded me a lot of "It's Raining Men" for some reason. Good instrumental along with good lyrics. The song is totally very Rihanna.
Farewall – California King Bed 2.0 – a nice symphony ballad to end this epic album.
Conclusion: Talk That Talk have been a MAJOR pop experience and will last LONG on my radar. One of the best pop albums of 2011 INDEED. Expecting big support of Riri fans to take it to Number #1 since it's already on the top 20 on iTunes and it hasn't even dropped yet.
Robyn Rihanna Fenty – EQ aproves: 4/5.