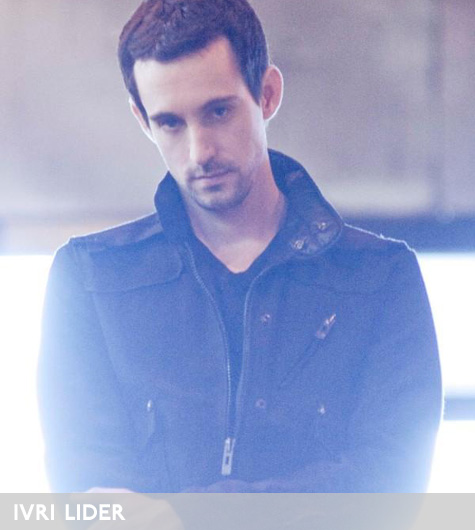 Ivri Lider is one of Israels biggest pop stars. I fell in love with his beautiful and poignant song "Jesse" when it was released and I've been captivated by everything that he has done since then. For Ivri, being an out pop star isn't such a big deal anymore and he sat down in a studio in Kent to answer a few our questions about "Jesse", breaking the Israeli pop star mold and what we can expect from his forthcoming English language album.
Hello Ivri – Welcome to EQ. How are you today and where are you answering our questions from?
Hi EQ! I'm all good, and I'm sitting at the recording studio in Kent, England and answering your questions.
A lot of people don't know this, but you're actually one of Israel's biggest music stars. How important is it to you to break out of the Israeli pop star mold and become more of an international, English-singing artist.
That's a question I ask myself a lot. I think I would love the opportunity to work with people from all over the world and meet different audiences. It's a great thing for an artist. I like to be influenced by many different things and cultures. Plus I think that writing in English takes me to new places lyrically and musically.
Does it surprise you that Aviv Geffen is trying to do the same thing? Any Israeli rock star rivalry going on there?
It's not surprising at all for me, more and more bands in Israel write and sing in English and I think it's a natural process for the music industry in Israel. At this age the world looks smaller and a lot of artists feel they can communicate with a bigger audience. About rivalry…I don't feel any. I think we Israeli musicians should look at our film makers and take a good example. They managed to get Israeli movies a great world attention and they always say that every success opens another door for all the others. So I guess we should feel and do the same.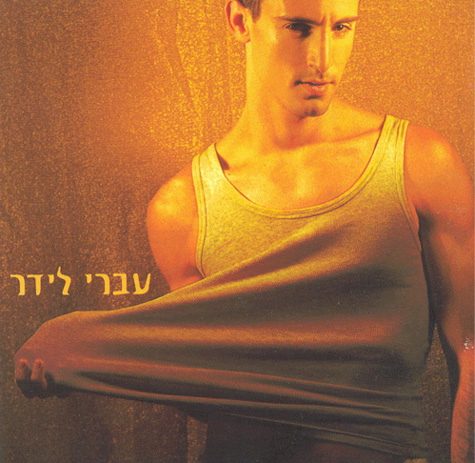 Now your first english song "Jesse" still manages to get a lot of attention in the US, there is no hiding that you're singing about being in love with a boy. Tell me about this song, how did this song come to fruition and is it based on real life experiences?
I'm very happy about the attention Jesse got. It's a song I wrote 4 years ago about being in love with a "straight" boy that will only want the physical side but not the emotional cause he can't handle it. The song is about the frustration a relationship of this kind bares in it. And yes, I sing to boys. I sometimes sing to girls. I sometimes sing from a female point of view to a man. I am very lucky in that ay because in Israel my audience is big, and mostly straight (well straight people are the majority…) but they accept me for who I am and they like my songs whether they are for boys or girls.
The video is absolutely gorgeous. Tell me about the actors in it. Where did you film the video?
We had a great time making the video so I'm glad you like it. The actors are 2 young guys I didn't know before, one was just out of acting school and the other a waiter at a restaurant we used to go to…. We filmed it in a small place called Kfar Shmaryahu north of Tel Aviv, in a beautiful house built in the 70's. And we were lucky cause the owners were kind enough to let us use it.

Ivri Lider's "Jesse"
A turning point in your career was in 2002 when you decided to come out about your sexuality. Now your bio says that most Israelis welcomed the decision, but did you face any hardship about it? I personally applaud you for making such a decision as I know it isn't easy when you are in the public eye. I have to say that really most of the responses where very good, accept for some ultra religious people that are not my audience anyway. I feel that people like honesty specially from an artist. I also think that being free from such secrets makes you a much more interesting person and artist…. I also I feel that being famous and gay gives you the opportunity to do something to help other people and make them feel better about who they are. And I am lucky to have been part of the change in Israeli society where LGBT people really have their place at the table, as they say.
Do you think that you'll continue to record in English or will you do a mixture of English and Hebrew songs in the future?
I write both in Hebrew and English so I guess I'll get to do records in both languages. I don't really know yet when the English album is going to be released, sometime this year I hope.
You recently did an acoustic cover of Katy Perry's "I Kissed A Girl". What made you decide to do a slower, acoustic version of it? I have to say, it really highlights your voice very well and with a male singer covering it, it makes the song even more fun…
Thanks! I think it's a great song and I feel that when a guy sings it the meaning changes completely. An Israeli radio station asked me to choose a cover for some end of year chart show So I did. It came out well and people liked it so we decided to make a video.
I also saw that you have worked with Offer Nissim… how did this come about?
I like working with Offer, he's a great DJ and personality and I feel that when I work with someone like that I can get "out of my skin" and do all kind of fun things like singing " boys just wanna have fun"…. 

In reading other interviews with yourself – the topic of your "shyness" often comes up and how being on-stage has helped crack your shell. Are you still a shy person today or is it something you're still working on? Personally, I don't think it's a negative characteristic at all – I'm quite shy sometimes myself too…
Well, I think I'm still a shy person. It's not always easy for me to start a conversation with new people and I am definitely still working on it. I think I'm getting better (smiles)
You've recently been seen in the Israeli Eytan Fox movie "The Bubble" where you sing "The Man I Love". Is acting something you like to do more of in the future?
I had a lot of shooting "The Bubble". I never thought of myself as an actor but I guess if the right thing comes along and it's something I feel I can do well then I might try…
Well thanks for your time Ivri – EQ wishes you continued success and we can't wait to hear your english album. Any parting words for our EQ readers?
Thank you EQ! I hope you'll be able to hear it soon – I wish the readers a great time whatever they're doing and I hope to see you all someday somewhere (smiles)
Ivri Lider discusses his new English record…