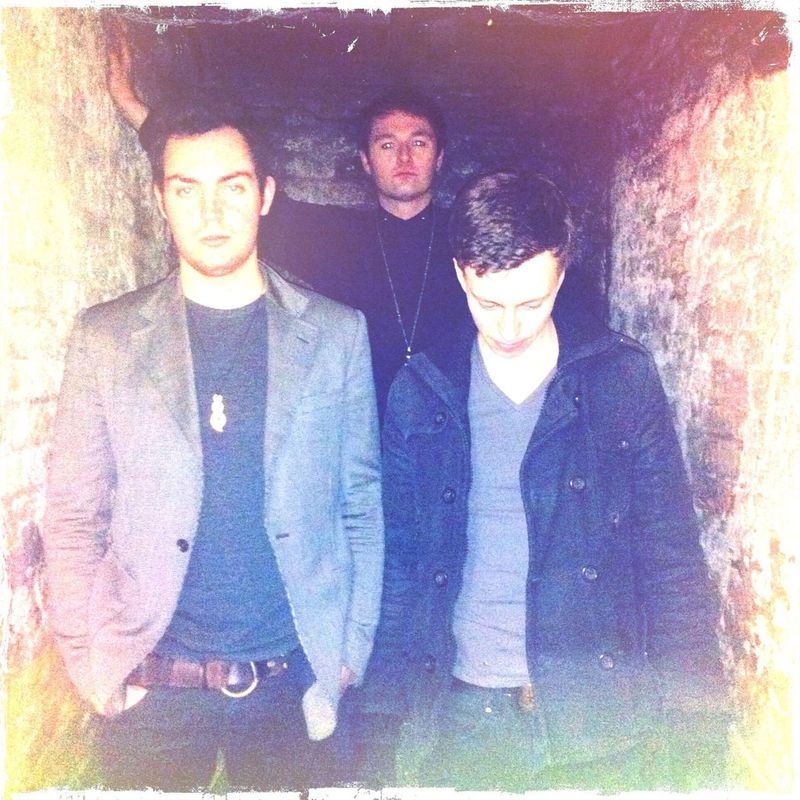 By Mandy Rogers
I've had enough of this band gliding along on pop's underbelly, time to throw some light on Strangers.
Some in the industry refer to them as gloom pop makers, but I like to think on them as futuristic revivalists. The London based trio have been of interest to me for some time and being on the hot trends that they are, were recently on topic via Poptronik getting a bit HOT FUSSED about them (see here) A true meaty electronic hearted band who dig into an 80's inspired catalogue, Now this is really my ideal bubble to live in.
Bringing New Romanticism to a new generation to discover and enjoy I'm all in favour of, after all it was one of the electronic music's most revolutionary developments of recent times and I find that what Strangers are doing with their brand of melodrama versus synth pop is an all encompassed 80's music history lesson done in about 4 mins 30. You'll find nods predominately to Depeche Mode, Ultravox, Japan and Human League threaded in the fabric of Strangers new visionary synth pop.
Taking a break from their present session of studio writing the band take their 80's inspirational force one step further by doing "the cover". Actually it's a stonkingly brilliant showing of how a cover should be done in my personal view and it's "Shout" by Tears For Fears too, a band I feel that hasn't got as much credit over the passing years for their dazzling contributions to 80's pop.
Strangers re-make of "Shout" is vibrantly coloured dark/light to a stirring electro-head affect and does justice to Tears For Fears whereas, Gary Jules cover of "Mad World" was just meh!