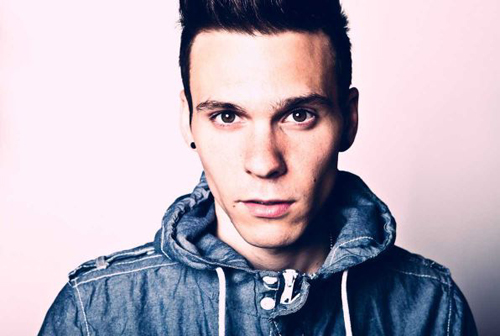 by Raj Rudolph
Last month when I went to Birmingham to see LMFAO and Far East Movement kick out their party rockin anthems and dirty bass, one thing I didn't expect to find was a shiny new singer/songwriter in way of fresh-faced Matthew Koma.
Matthew's album sampler is one that I've suprisingly been turning to a lot recently and it's represents the a mature pop package I desperately wish somone like Paolo Nutini would follow up with. Tracks like "Hurricanes and Planes" and "She" are utterly gorgeous and instantly pleasurable in all their radio friendliness and thoughtfulness. If you are a fan of the likes of Maroon 5 and Jason Mraz, then chin-groovin tracks like "Parachutes" and "Stars" will most likely be your cup of tea when you need to get lost in some audio bliss.
The music of Matthew Koma is far from the excitable electronic pop whoop whoop that his labelmates on Cherrytree Records produce and are famous for, but it's the sort of credible pop rock music that's fresh, inviting and will easily nest itself quite comfortably in your music collection.
If you're looking for a bit of pop inspiration to quietly ignite your 2012, then you should definitely have Matthew Koma on your radar. His music has been blissing me out since I first experienced it.
Listen to Matthew Koma on his official website and get to know him a bit more on Facebook and Twitter – he's a super swell guy too.