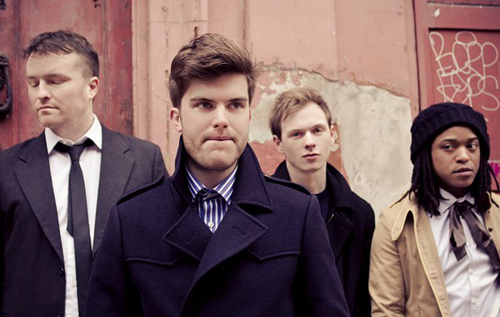 Look fondly on those faces young EQs – for those are the faces of the future of music and their names are Kites.
A lot of talk has been circulating lately about how Kites are the new Morrissey, Depeche Mode and/or Patrick Wolf and why we definitley can see why they get that comparision, it's quite notable that their music stands quite well on it's own two feet. Bordering somewhere between indie chic and nu-romantic, it will be quite interesting to see how this new band will get on. The music might not grab you on the first note, but give it a listen and you'll find yourself lost in hipster heaven by the time the chorus kicks in.
Their first single "Brother" is released on October 24th and you can get a taste of all things Kites over on their official website. I'm let's say – totally enamoured. In the meantime, check out this remix of the Kites track "The Disapperance Of Becky Sharp" by our friends The Sanfernando Sound right now. Whether you like their indie appeal or the new wave sensibilities, either way you'll be flying high when you discover Kites for yourself.