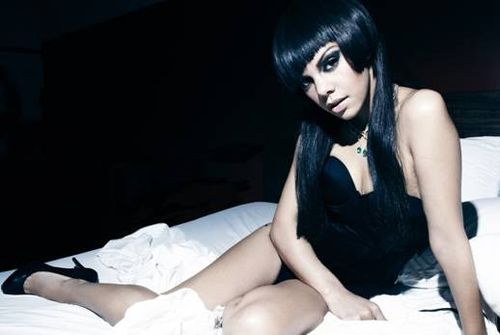 By Mandy Rogers
Time to get our full pop on. Off the chain and ringing it out to us, let us meet New Yorker Doxi Jones.
First up, let me tell you although she may appear a mere slip of a young Miss thing, Doxi exudes confidence and passion for her craft. She's a fox and she possesses the power of a pop lioness that delights in playful exercise of out-reaching for a mirror ball to spin and rolling herself in kitty glitter.
Doxi's purrfect grasp on pop is by no way of coincidence, her parents both lived the dream and whilst doing so, the young Doxi's life was subsequently enriched by a wide variety of experiences that opened up to her and put a worldly knowledgeable head upon her young shoulders.
The creative gene from Doxi's parents is ultimately along with her strength of character and determination one of her strongest assets, which manifests into the talented performer she is today.
Oh my, is she on the right road to bring it! As she set's out to deliver her debut album "Unashamed" later in the year. Hear out her convincing diva in the making power that makes her a shiny pop jewel to be discovered.
Proof of Doxi's blossoming pop buzzing talent burn through with a slick of high gloss sheen on dance ready buzz track "Die For You". A thrill a minute spectrum of pop banging tastiness that shades in colours of Britney, Rihanna and Gaga, whilst retaining enough Doxi originality to flavour it Doxi neon-disco spunky.
I think though it's on the "cover intepretation" that she comes into her own, as she flirtatiously lends her audaciously bountiful sass tempestuously on Blondies "Heart Of Glass". Doxi purrs the once post punk new wave Debbie Harry classic into a sexually dynamic level of Serge Gainsbourg and Jane Birkin's "Je'T'Aime" eroticism. Let's finally put it this way, if you were out looking for a hook-up, a few bars playing of this would guarantee your bed sorted for the night!
A cheeky and talented little minx, Doxi is "Unashamed" and ready to tease all her pop fruity flavours. I say bring it on Doxi, I look forward to hearing more!