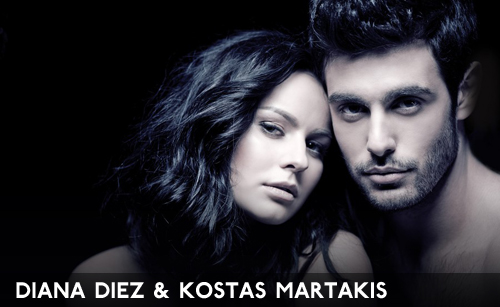 Well it's kind of a winning combination isn't it?…
Take a famous, jaw droppingly hot male singer from Greece and a gorgeous female Russian singer and well, what do you get – one great new power pop duo in the way of Diana Diez & Kostas Martakis.
Their debut single is called "Sex Indigo" and they are putting the finishing touches on the video as we speak, but you can listen to the groovilicious electro-pop jam right here, right now as well as take a look at the making of the video below to see what you are in for with this curious international duo.
Bravo Diana Diez & Kostas Martakis – you two have made quite the splash in my kiddie pool of international pop today.