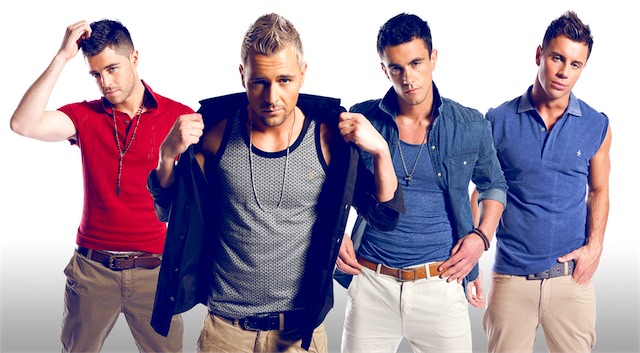 By Mandy Rogers
If you have been keeping up with our friends at POPTRONIK and their daily hot picks on Twitter, along with their weekly HOT FUSS updates here on EQ, you will have already got a head start on this.
Meet Andy, Ryan, Barry and Jamie – Boulevard, they are the newest, hottest property from out of Ireland who are primed ready to offer the world a new generation of Irish Boy Band. Their appearance onto the scene especially in the wake of Westlife's split announcement, is sure to be welcomed by their home crowd.
Championing the pop R'n'B sound, the beat is hot. You will notice that they sound quite a lot like Blue on this track, and I for one am completely sold on this lot. If this is just the beginning, I think it is fair to say, that their potential in the pop market is pretty damn looking sharp. This time next year, the name Boulevard could well be tripping off everyone's lips as easily as JLS, The Wanted or One Direction.