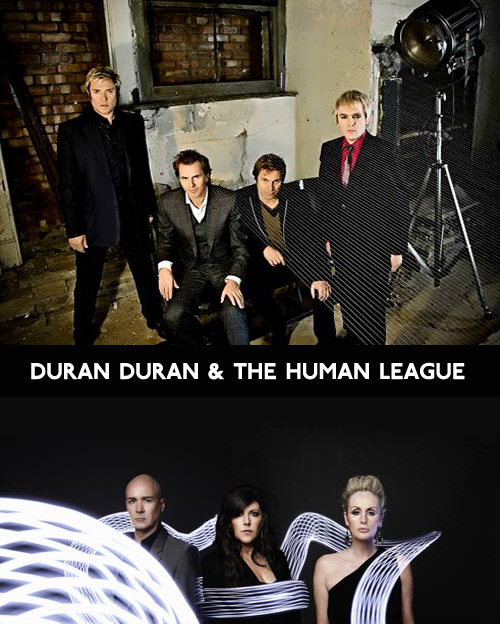 Well you know what they say – you can't keep a good 80's band down…
Duran Duran have teamed up with uber hot producer Mark Ronson to release their new album "All You Need Is Now" which will be released in February 2011. The title track of the same name will be the new single and will come out right before Christmas exclusively on iTunes on December 21st. Now this bit I am very excited about as well – "All You Need Is Now" features guest vocals from long-time Duran Duran pal Ana Matronic of Scissor Sisters while Owen Pallett of Arcade Fire contributes string arrangements as well!.
The Human League have announced their new single "Night People" which will be released on November 22nd with the video to be featured on www.thehumanleague.co.uk on the day of release. In March 2011, the "Don't You Want Me" and "Human" hitmakers will release the their new album "Credo" which has been described as "pop lineage that goes from Bowie, Roxy and Kraftwerk to Donna Summer, Chic and Michael Jackson to Lady Gaga, Usher and Girls Aloud." – Wow, if it lives up to that description – then it will most certainly be one hot electro-pop album to look out for!