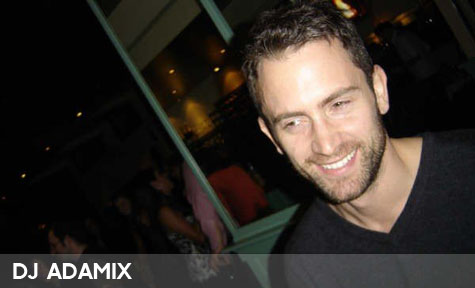 'Tis the season of the list countdown TV show here in the UK, so I'm extending that to my column here on EQ and counting down my Top Ten Greatest Dance Tunes Of All Time (probably). Unfortunately I don't have any D-list celeb types to talk about the first time they heard them, sing them badly, then laugh insanely, as only a D-list celebrity on a countdown TV show can. But here goes anyway…
1. Derrick May "Strings Of Life"
No words!
2. Eric Prydz "Pjanoo"
The tune of 2008 was recorded years ago.
3. Stonebridge "Put 'Em High"
Catchier than birdflu – singer Therese wrote the hook. Good job Therese!
4. Black Box "Ride On Time"
Italy hijacks Loleatta Holloway's vocal and invades the dance scene.
5. Shapeshifters "Lola's Theme"
Check out the original string sample from 1980
6. Adamski "Killer"
Seal on vocals – he wrote his own lyrics.
7. Technotronic "Pump Up The Jam"
Re-released in recent years by DONS.
8. Late Night Alumni "Empty Streets"
AKA Kaskade – a personal favourite.
9. Spiller "Groovejet (If This Ain't Love)"
Named after Miami club 'Groovejet'. The track kept Victoria Beckham off the top spot in the UK. Hooray!
10. Delerium Ft Sarah McLachlan "Silence"
Especially the Niels van Gogh Vs. Thomas Gold remix. Sarah wrote most of the lyrics in the studio.
This exercise highlighted two points: The first is that my top two are instrumentals – a surprising revelation for a vocal tart such as myself! Also: doing this has made me realise how much easier it is to write a column (and no doubt produce a TV programme) based around some kind of a countdown. I'll try to steer clear in future unless I'm pushed for time.
On another note, you can listen to and/or download my latest DJ mix here:
http://www.zshare.net/audio/534437511605b3a5/
It has a bit of an oldskool remixed feel to it, so if that's your thing, then download away!
Happy New Year – DJ Adamix