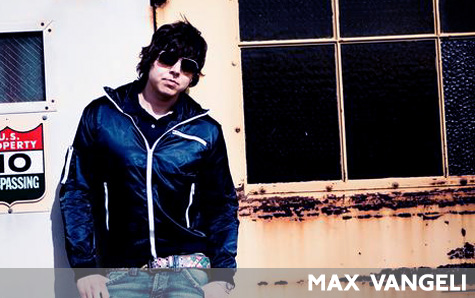 I love this time of year – it's when all the new summer dance music starts to percolate and "Your Love" by San Francisco based DJ/Producer Max Vangeli and Miami based Digital Lab is one of those tracks that has my foot tapping already.
Having teamed up with the diva that is Simone Denny (you may have heard her sing the theme song to "Queer Eye For The Straight Guy"), Max Vangeli and Digital Lab have put together an almighty pop anthem which satisfies the electroheads with it's sparkly synths and serious rhythm.  Nightlife lovers will command the dance-floor when the prestigous international DJs start to spin this track in Ibiza and the continent.  You've been warned - "Your Love" is highly infectious.  Simone Denny's vocals draw you in like a moth to a flame.
What am I going on about?  Check out the video footage below of Simone in the studio laying down her silky vocal while the party-goers of San Francisco's Ruby Skye nightclub get down to it.