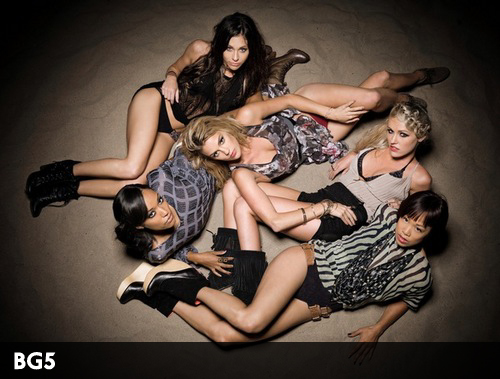 I totally am gay crushing on BG5 right now. By far, they are the nicest and most talented girl group I have ever met and their tunes are HOT HOT HOT. BG5 totally just shimmied their way to the top of my favorite girl group of the moment list. Belle Amie – you have a lot to live up to…
I got the opportunity to catch up with all the girls from BG5 at Pineapple Dance Studios during their recent promotional trip to the UK to chat all about their new single "Scratch", their involvement in the "It Gets Better" campaign and exactly what it is about girl groups that command attention. I hope you enjoy this interview as much as I did. I am anxiously awaiting their new video to "Scratch" to drop…as should you.
Thanks to the BG5 girls for busting out a mega cool a capella for me at the end of the interview too and for recording this shout out in-between dance rehearsal…seriously gay crushing on those girls – especially you Noreen (wink wink)
Apologies for the audio – it's a bit low in places, but I tried to fix it as much as possible for you. Just imagine us in an echoey studio all sat in a circle with my iPhone – not exactly a top notch recording environment, but we kept it real and fun and the interview wouldn't be the same reading it versus hearing it – so that's why you're getting the audio! Enjoy!