How adorable. We've just been sent these behind-the-scenes snaps of Joe McElderry's appearance on X-Factor last weekend and I have to say that they are just delicious. It's great to see Joe blossom into the mega pop star he deserves to be with his perfectly quaffed hair and billion dollar dazzling smile. Enjoy these little behind the scenes shots – they totally brightened up my 2pm. Simply cannot wait to hear his debut "Wide Awake" now…
More fun photos after the jump!
Don't forget that his single "Ambitions" is OUT this week – get it right here, right now.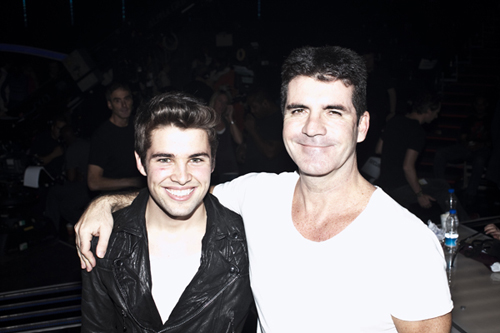 This is the look Simon gets when he knows he's making money…
"But Dermont, does Dannii Minogue really need all these chairs…I'm a popstar now."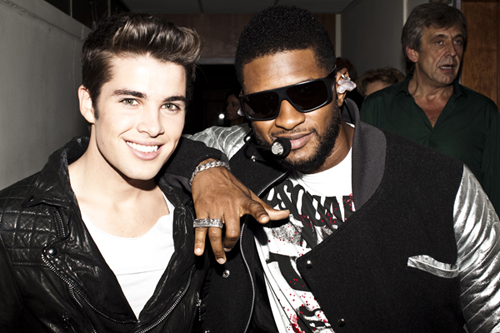 You know you're a proper popstar when you get to have your picture taken with Usher…