The inimitable Freddie Mercury
The archetypal emerging musician aspires to reach the heights of fame by sharing their artistic gifts with the world. But rarely do music artists reach the pinnacles of fame, and fewer still are talented (or fortunate) enough to reach the upper echelons of "icon" status. Every year, the Grammys honor those musical titans who surpassed all others in their respective categories­­—yet you will be stunned to learn that these four music juggernauts have never hoisted the golden Gramophone.
Queen – 4 Nominations
When British rock band Queen burst onto the scene, they sparked a seismic phenomenon that reverberated throughout the 70's zeitgeist. Powered by the dynamic and dexterous voice of frontman Freddie Mercury, Queen's rock masterworks received numerous awards. Yet somehow their artistry never garnered the ultimate nod from the Recording Academy, despite four nominations.
To be fair, Queen has received some non-competitive Grammy honors. Their songs "Bohemian Rhapsody," "We Will Rock You," and "We are the Champions" were inducted into the Grammy Hall of Fame in 2004 and 2009, and the band itself entered the Grammy Hall of Fame in 2008. Queen also received the Grammy Lifetime Achievement Award in 2018.
2Pac—A legend in his own rhyme
Tupac Shakur – 6 Nominations
Gone too soon, Tupac Shakur was the consummate urban revolutionary in the world of 90's rap music. His lyrics were so intricate, hard-hitting and innovative that prominent universities (such as Harvard University, University of Washington and Berkeley University) have dedicated entire college classes to his powerful, political, and often-controversial hip-hop oeuvres. However, despite being nominated for a total of six Grammys in 1996 (Best Rap Solo Performance for "Dear Mama" and for Best Rap Album for Me Against the World), 1997 (Best Rap Album for All Eyez on Me and Best Rap Performance by a Duo or Group for "How Do You Want It" and "California Love") and 2000 (Best Rap Solo Performance for "Changes"), he never took home a trophy. But that's okay, Pac—I ain't mad at cha…
Björk, the spritely Scandinavian siren
Björk ­­– 15 Nominations
The first time I experienced this spritely Icelandic songstress was when her video Human Behavior appeared during a late-night MTV show in 1993—and I was immediately transfixed. Despite her ethereal, incomparable talent, Björk has remained the Susan Lucci of music. In case your memory needs refreshing, the lauded soap opera actress was nominated for 19 (yes, nineteen) Emmys before she finally heard those coveted words, "The streak is over!".
Similarly, after receiving 15 Grammy nominations to no avail, the chances of Björk hugging the coveted "precious" (you're welcome, Gollum fans) seem remote at best. But if past is prologue, Björk should eventually have her Susan Lucci moment, so long as she keeps enthralling us with her whimsical brand of musical genius.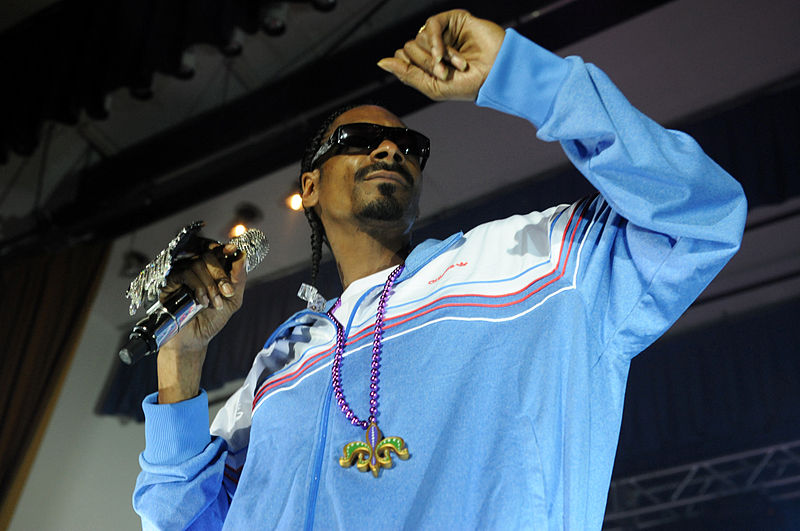 What's his name?
Snoop Dogg – 17 Nominations
During his 30 years in the rap game, Snoop Dogg (born Calvin Broadus Jr.) has released 17 studio albums and sold over 37 million records worldwide. He is one of the progenitors of bringing smooth, seductive and savvy Cadillac-bouncing West Coast jams into the hip-hop mainstream. His superstardom is such that he sent fans into a frenzy when he gave a surprise performance at this year's Super Bowl LIVE in Atlanta to show love for his favorites to win the big game, the L.A. Rams. But, apparently, none of this has been enough for the Grammys to throw this Dogg a bone.
Second only to sound engineer and music producer Morten Lindberg (who's received a total of 26 snubs from the Recording Academy), Snoop currently holds the record for most Grammy nominations without a win. He has yet to inhale the euphoric haze of victory, having been shunned (some might say "dissed") a confounding 17 times. I guess it must be a 'G'(rammy) thang, Ba-by…