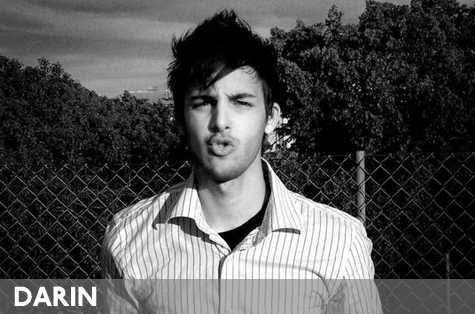 One album I'm mega excited for is
Darin's
new one called
 "Flashback"
which drops in just a few days time. Can you believe it?  
On
Darin's
Official MySpace
page you can hear the whole album right now which features the stellar new tracks in full like
"Roadtrip", "Strobelight"
(no it's not the
Luigi Masi
version) and the title track
"Flashback"
. It's an electro-pop feast for the senses.  If
Darin
would have released
"Breathing Your Love"
alone, it would have been enough, but after hearing the album online now – it's definitely going to be spinning on my iPhone for quite awhile.  
I want the HQ right now.  
And if you don't know who
Darin
is yet, you really should.  I know at least one Greek boy in Boston and one midwestern girl who will be extremley happy about this news…
Yeah – pout Darin…you know we love it.