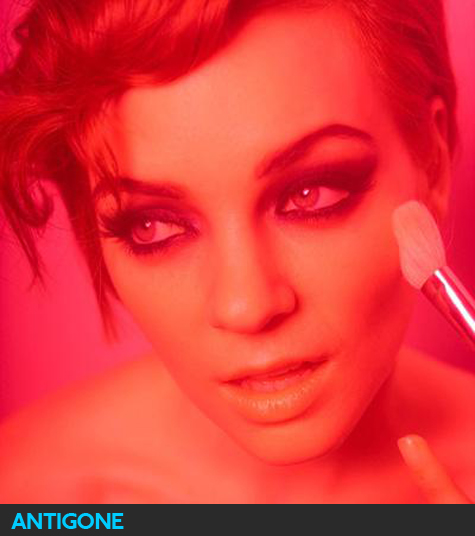 In our final installment of the EQ series of video vignettes with the gorgeous and talented Antigone, we have the last three clips for "Into Your Head", "Palomino" and "Waking Up Slowly".  
We hope you have enjoyed this project – our goal was to help you get more insight into the electronica masterpiece that is "Antigoneland".  
EQ would like to thank the maestro that is Peter Bowles for helping us put the videos together – he did a brilliant job.  And huge thanks to Antigone herself.  We shot these videos in Justin Shave's studio on the eve of Antigone's departure from London to Australia and it all felt a little magical, a little sad but all very fitting.  Antigone is now in Sydney wowing the audiences over there and we hear very soon she'll be doing another interview with Adem With An E – so stay tuned for that.
For now, enjoy these last video clips and make sure to download "Antigoneland" out now on

.
To view the entire series of videos and EQ's complete coverage of Antigone, click here.