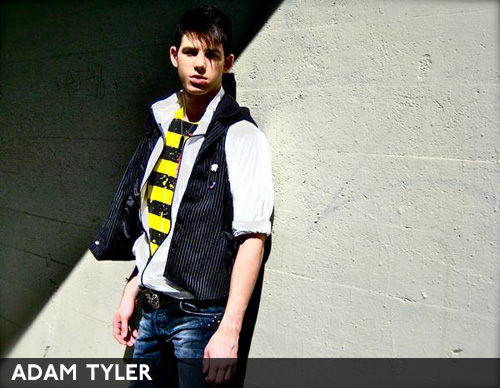 Long time EQ favourite Adam Tyler (and sometimes guest blogger) has been a busy busy bee lately in preparation for his new single and video launch for ace electro-pop track "Friction" and from what I can tell from the pictures he's sent over to EQ, the video looks like it's gonna be one hot and sexy affair.
Take a look at some of the behind-the-scenes shots from the shooting of "Friction" after the jump and you can hear a clip of the track over on his official MySpace as well. With over 31,000 plays on MySpace, seems a lot of pop loving peeps are quite interested it when it finally comes out for download…
If you missed it before, you can also watch the EQ video interview we did with Adam Tyler which showcases Adam's infectious personality…
Adam Tyler canoodles on a dusty couch in the desert…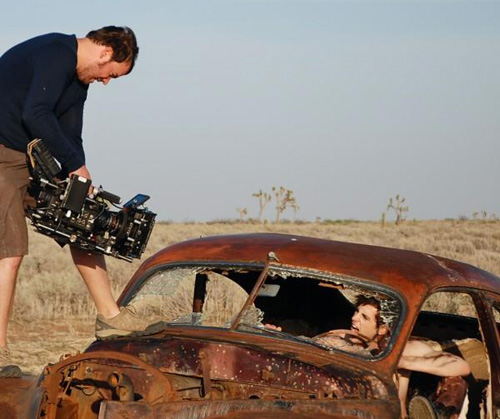 Adam Tyler hangs out in a junkyard junker…
Adam Tyler is playing tug-of-war with a giant sagebrush…this video looks like fun!